We encourage you to download the free Fibrain Fiberscope Lite 1.1 software. Fibrain FiberScope is the only program which can work with almost all video-microscopes available in the market to inspect fiber optic connections.
Fibrain FiberScope Lite can not only inspect the connector, but also perform a full manual Pass / Fail analysis, which complies with European IEC 61300-3-35 standard, regardless of video-microscope type. Adding user's own calibration files is possible. Creating a calibration file is very simple and intuitive, and it takes less than one minute! The standard Fibrain FiberScope is supplied with calibration files for ODM VIS and VIS-300-400 video-microscopes.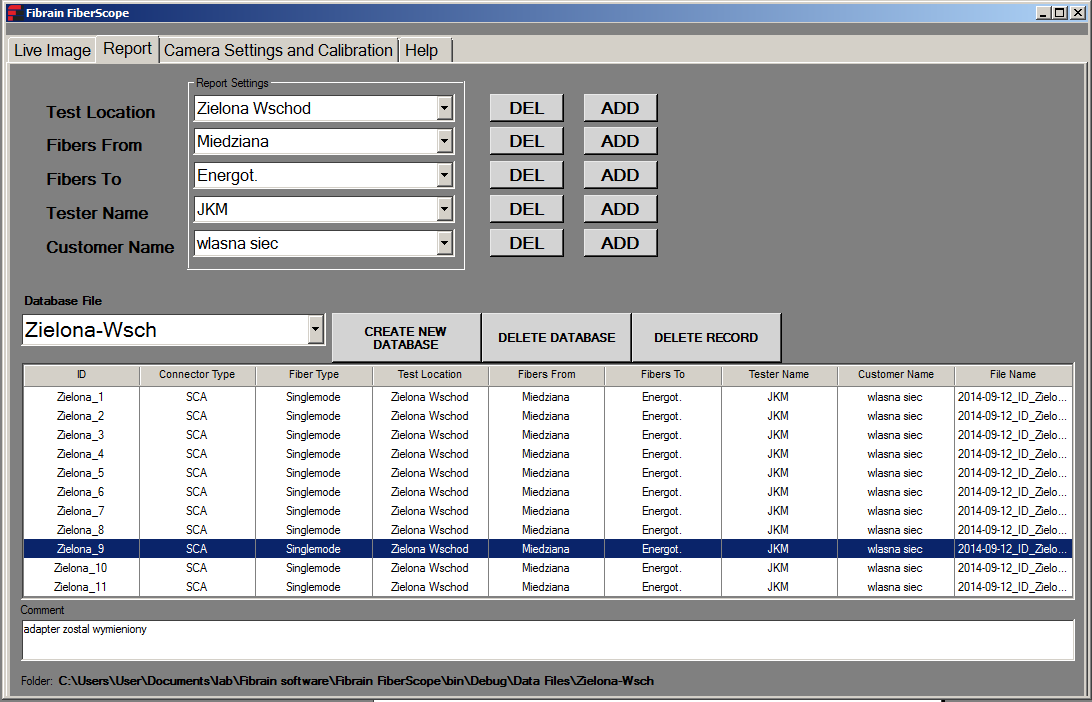 Fibrain FiberScope has extensive functionalities to generate test reports (saved in pdf or jpg), which may contain information about the location, the type of connector, operator, date of measurement, additional comments and of course, the measurement result (Pass / Fail). Reports management is simplified by the capability of grouping them into databases and fast preview of the program.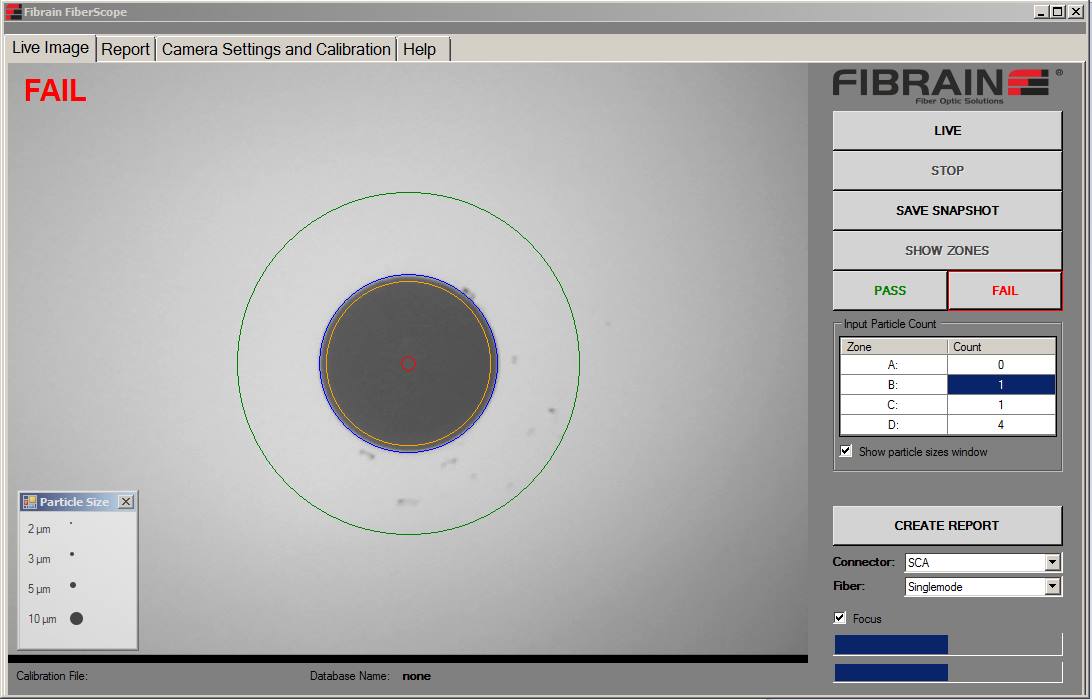 Despite extensive functionalities (including automatic focus indicator - snapshot option), the FiberScope consumes less resources than other similar programs.
Fibrain FiberScope supports all Windows operating system including Embedded (common in some OTRD devices and other platforms).
In order to get installation file, please send us e-mail with contact details (e-mail, telephone, company, address) on the following address info@fibrain.com